Our complete in-house service includes fully automated CNC punching which allows the manufacturing of simple to complex flat steel parts for a wide range of industries.
Features of the Euromac CX1000/30 Turret Punch include:
 30 ton capacity
Sheet thickness up to 6mm
Maximum sheet width 1000mm
Maximum sheet length 2000mm
Maximum sheet length with repositioning 10,000mm
200 hits per minute
Turret punching can produce almost any 2D shape including cut-outs and we offer the flexibility of small or large production runs. At Woodland we can punch, fold, assemble and deliver to your door.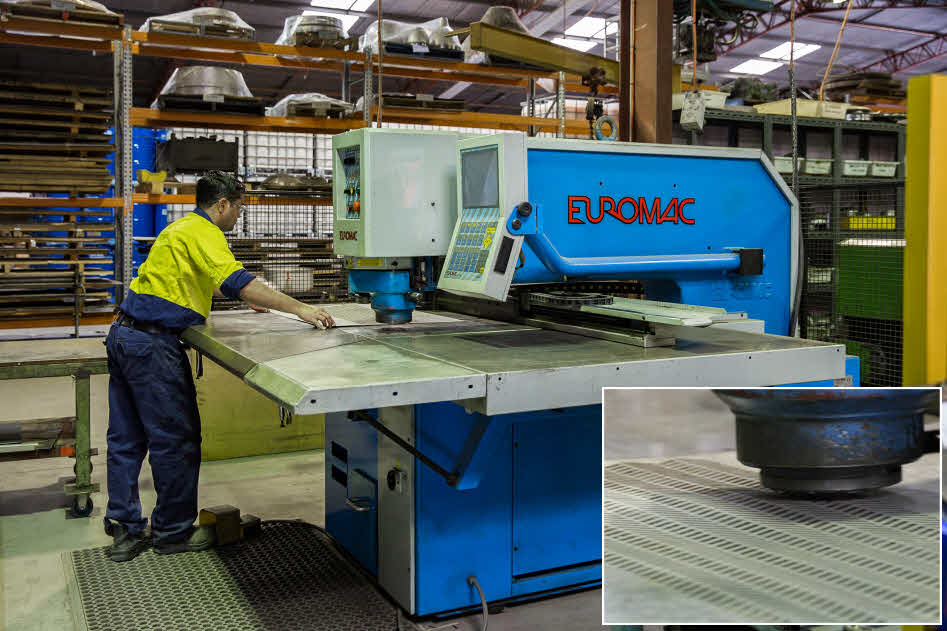 We can quote your job using conventional CAD files, just upload with your details using our online quoting system, or call one of our team on 02 9824 5677
 

EXPERIENCE THE WOODLAND QUALITY DIFFERENCE