Woodland has two of the newest CNC Spinning machines in Australia, the 108 and 310s  Leifeld which puts us ahead of the competition for capability, service and  turnaround.
We can spin discs up to 1200mm diameter with very high tolerences of + or – 0.5mm.
Spinning of thicknesses of 0.5mm to 10mm depending on material and shape.
Mild steel up to 8mm
Aluminium up to 10mm
Stainless steel 304/316/253MA and other grades up to 6mm
We can also spin titanium, copper, brass and hastelloy
Quantities for a single unit to 1000's of units (minimum charges apply)
The advantages of these latest CNC spinning machines is that we can perform multiple operations at once saving time and money in setup costs amd more importantly, the product consistency is always the same compared to manual metal spinning.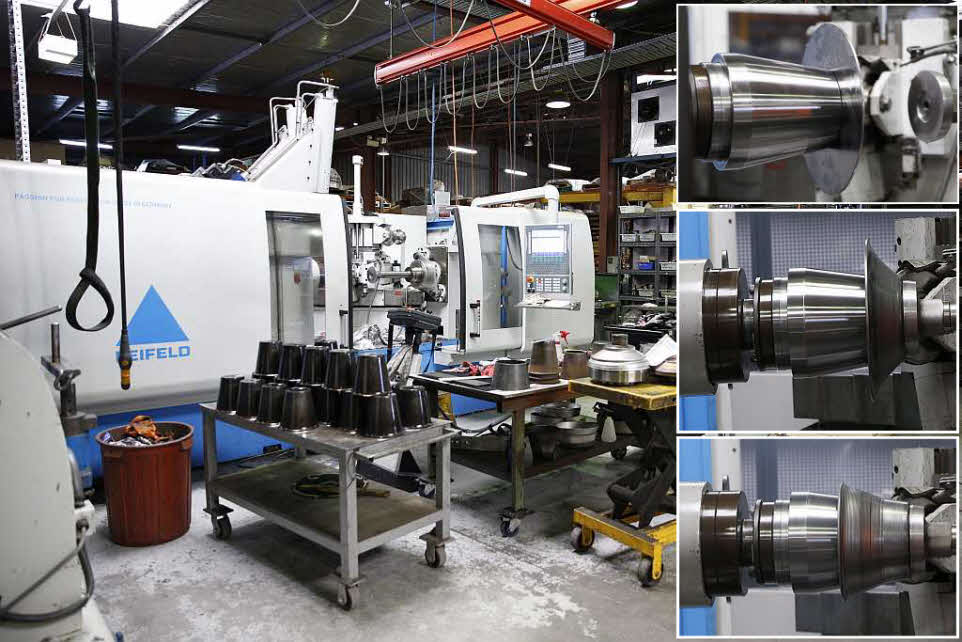 TOOLROOM
Woodland's capabilities are greatly expanded by having our own in-house tool room where we can design and manufacture the tools required for any clients' metal spinning or metal pressing job. This means lower production costs and more importantly quicker turnaround times on jobs.
Quality Tooling
Our tools are designed and made from the best materials available for high quality multiple runs, offering same finish products time after time.
Woodland is a leader in the industry in producing only the best quality tools which you only pay for once and will last for numerous production runs, saving both time and money in the long term.
We pride ourselves on the tooling we manufacture for you which at the end of the day belongs to you, and, our tools are maintained by our own toolmakers. We are so confident of their quality that we offer lifetime warranty on all our spinning tools.
 

EXPERIENCE THE WOODLAND QUALITY DIFFERENCE